Director's Desk - A message from the Director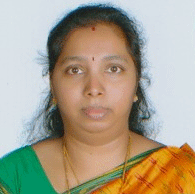 I congratulate and welcome the students for taking interest in joining the family of the Department of Business Management, R.B.V.R.R. Women's College.
I realise that you had many options to choose from and finally deciding on pursuing an MBA Programme could have been a tough and an overwhelming experience. The current times demand a life-long knowledge acquiring approach to adapt and respond to the fast changing global work environment. This continuous learning process requires time and commitment. In particular the MBA Programme needs a lot of dedication in attaining the required knowledge and sustaining it in the long run.
The Faculty of the Department of Business Management is committed in helping students, in acquiring not only the knowledge related to their respective disciplines but also in preparing them to face life-challenges in today's fast paced world. The faculty helps the students in attaining a holistic development by playing various roles, including that of a teacher, a guide and a mentor. This inculcates within the student a sense of being a responsible citizen of the country and also helps in developing a positive attitude towards all endeavors of life.
The Department has designed a unique MBA Programme which exposes the students not only to the Management Curriculum but also will help augment and enhance their innate managerial abilities. The programme will shape students in becoming successful future Managers thereby contributing not only to the corporate workforce but also to the society at large.
My Best Wishes to each one of you for a successful career ahead.
Dr.Renuka Sagar
Director
Dept. of Business Management
R.B.V.R.R Women's College